Giant Garage Door Repair
When To Get Garage Door Repair New Britain
A garage stores some of the valuable items in a home. From cars to motorcycles to electronics. As such, a garage door should be made strong and weatherproof to prevent those items from getting damaged. This is why you will need a garage door repair New Britain service. Here are some instances that may require garage door repair experts.
A garage door operates like any other machine. This is why it requires regular maintenance. Some of the repairs can easily be done by following simple instructions. However, if the repairs are more complicated, you will require the services of an expert.
It is important to get a garage door repaired to ensure that it does not get damaged beyond repair. If that happens, you may have to get a new door installed. This could end up being very expensive. Thus the need to always ensure your door is working properly.
You will need to contact your garage door repair company if your garage door tracks are off. The tracks are what enable the door to open and close. If they get damaged, you will have to call an expert to replace the parts. It is important to do this as quickly as possible so that the door does not get any further damage.
If your garage door is off track, you shod avoid using it. This is because it can continue to get more damaged and may not be easily fixed after that. You should call garage door repair services within a month to ensure there is no excess damage.
Garage doors are usually fitted with safety features. These are such as the auto reverse system or the obstruction beam. You can test these features easily at home. For instance to test auto reverse you can put an object below the door to see of it will reverse upon hitting the object.
You must ensure that all of these features work perfectly, as a faulty garage door could be fatal. If it does not have the features needed it could end up causing harm to anyone using the garage. In case your garage door safety features do not work, you should call the garage door repair services to fix the problem.
A common garage door problem is the balance. Most times, the garage door will shut itself or refuse to open when needed. If this is the case, you should call the repair services to ensure that the bolts are well fixed and that the rotators are in place.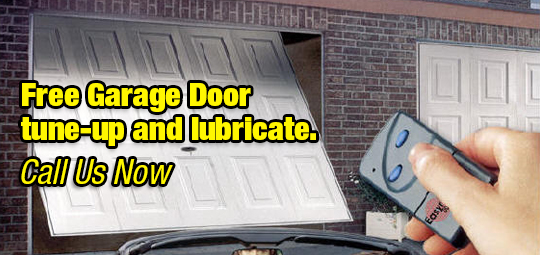 ou can call the garage door repair New Britain services if the garage door weatherstripping rubber is damaged. The strip can be acquired in most hardware stores. This rubber stripping is important as it controls the weather elements during adverse conditions.
It is what keeps the cold away from any machinery that may be stored in the garage. If machines are exposed to extreme cold,they may shut down.
It is also crucial to check your garage door springs. Due to frequently opening and shutting down the garage door, these springs may become loose. If this happens, the door will not go up and down easily. You may find your door opening halfway which can be quite annoying.
A garage door repair service will be able to get this problem out of the way. They will get new springs in place and ensure that there is enough lubricant for the door to open and close safely.
Sometimes the garage door rollers may become worn out and not work properly. The amount of wear the rollers can sustain is determined by the material they are made from. Some are made from steel so they last longer. However, you will still need to have them checked at least twice a year to ensure they are working as expected.


The Brand We Work With
Genie
Lift Master
amarr.com
chiohd.com
raynor.com
clopaydoor.com
haasdoor.com
doorlinkmfg.com
You can get the garage door services to check that your roller brackets are well placed. In case the rollers need to be replaced, you should have the garage door repair New Britain service do it for you.
It is advisable to check the condition of the cables that hold the door in place to ensure they are working. If not, you should call repair services. Trying to deal with them yourself can cause the door to crash and harm you.
If you decide to get garage door installation or repair services, choose experience over anything else. New garage doors can be tricky to install properly so you need to ensure you choose the right people for the job.
You must also ensure that you get a service near you as you may find yourself in need of emergency garage door repair. It is not uncommon to find a garage door getting stuck frequently thus forcing you to call repair services.